For precision in automation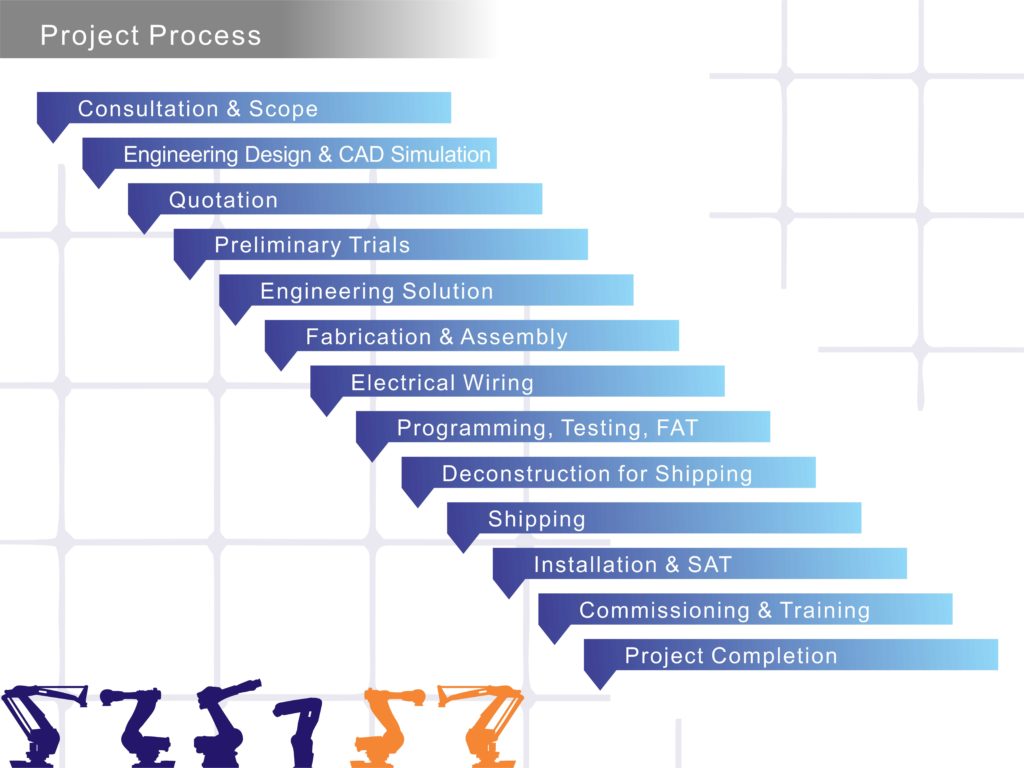 CSF started when a small group of world class electrochemists and materials scientists came together with the purpose of supporting industry with their decades of experience in electroplating, polishing, surface preparation and robotic engineering.
Since that time with a mindset of attracting the best recruits to each area of the company, CSF has designed and built leading edge, world class equipment supporting manufacturing and automation all over the world. 
"From undersea to outer space…
         …and lots of places in between."

Welcome to Complete Surface Finishing Pty Ltd.  Our company specializes in Robotics, Automation and Complete Surface Finishing.
CSF is dedicated to bringing innovation through robotic engineering to the manufacturing and automation industry.  We look at manufacturing and automation from a complete point of view: consultation, design, build, install, commissioning and training, all through our specialized team at CSF.
Automated polishing is a science that can only be perfected after many years of experience, and CSF have put the hard yards in to bring that expertise to a wide variety of industries including Aerospace, Marine, Automotive, Household, Plastics, Trucking, Plumbing & Defence.
Each industry comes with its own special requirements. Whether they are quality of finish, cycle times, health and safety of employees, reduced dependency on labour or even finishes and tool paths that cannot be attained through manual polishing alone. CSF knows the issues that industry can face, and we have the solutions.